FaceTime
45, rue Chapon 75003 Paris
25th March - 7th May 2016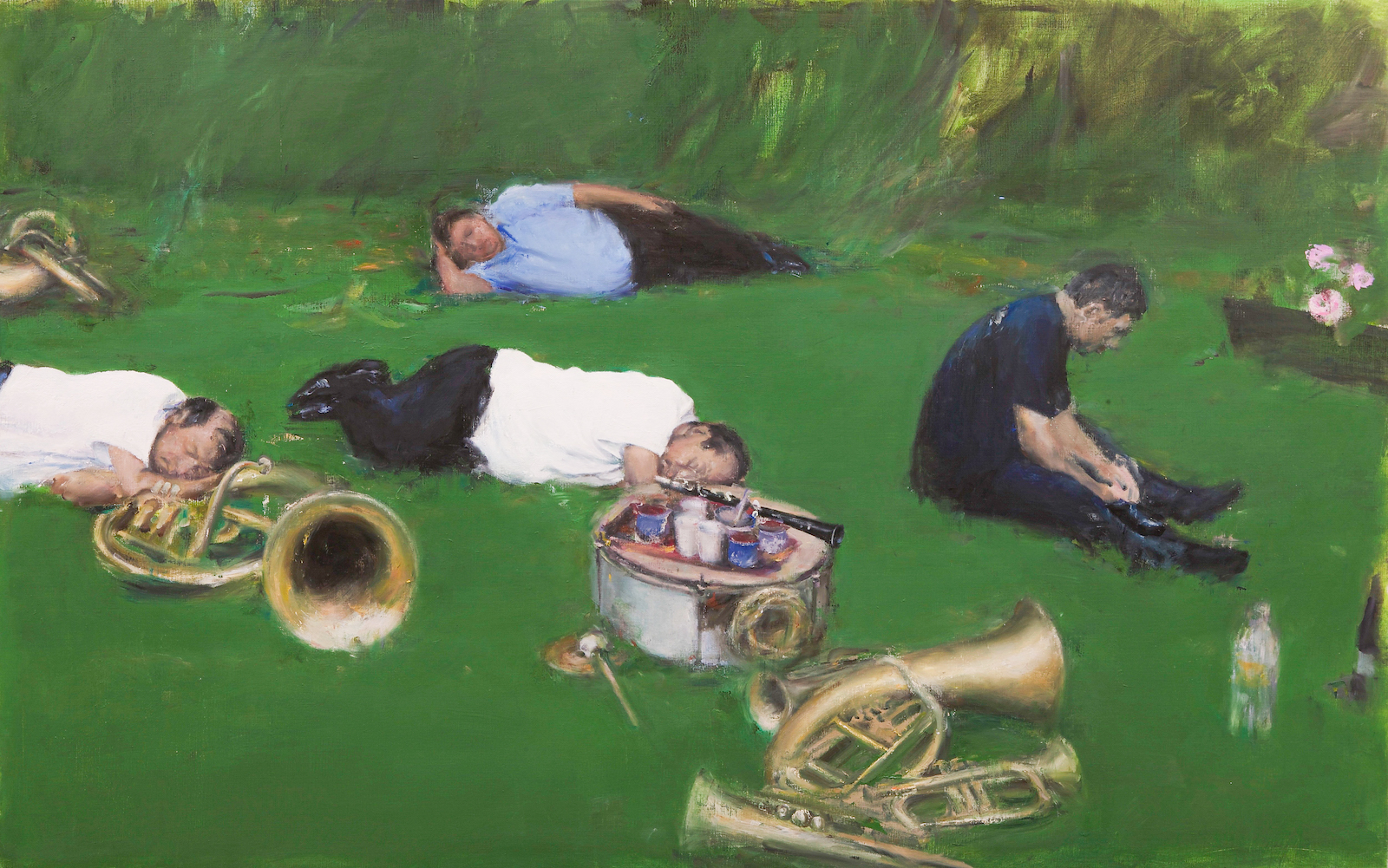 Florin Stefan
Oil on canvas
66,9 x 106,3 inches
Enquiries about work INV Nbr. FS2014001
Members of a band lying on the grass, surprised while they are taking a post -concert nap.
The canvas set the pace to an approach that intends to obtain contrasts, strong and clear masses. Florin Stefan is an analyst painter; the subject is a sufficient pretext to rethink the landscape, with its resistances, delicacies and sharpness such as this vast area with a large plan, instruments scattered and intense background. It's a section of nature colonized with simplicity, which becomes admirable thanks to the exposure of so many distinctive elements.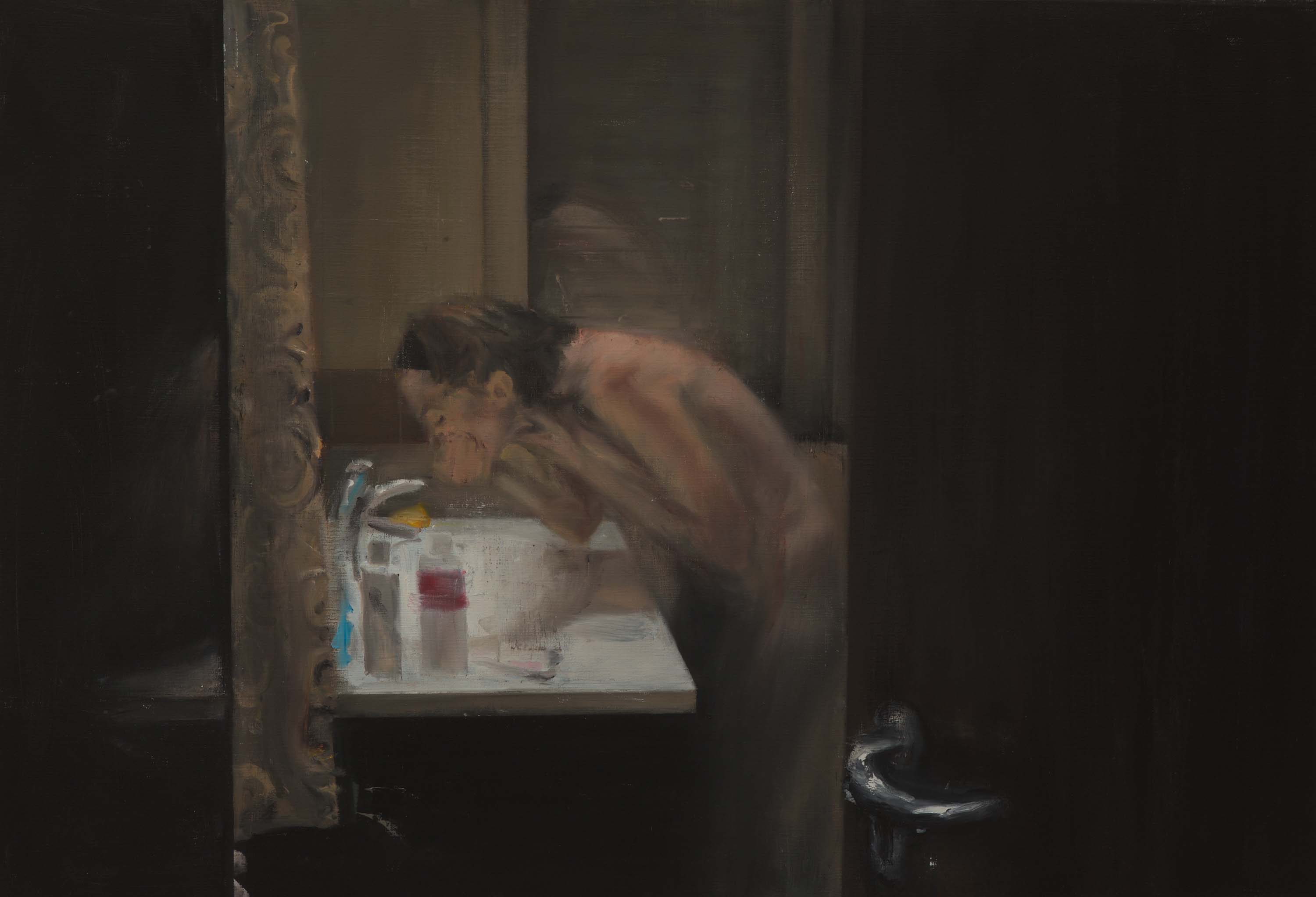 Florin Stefan
Oil on canvas
43,3 x 63 inches
Enquiries about work INV Nbr. FS2015002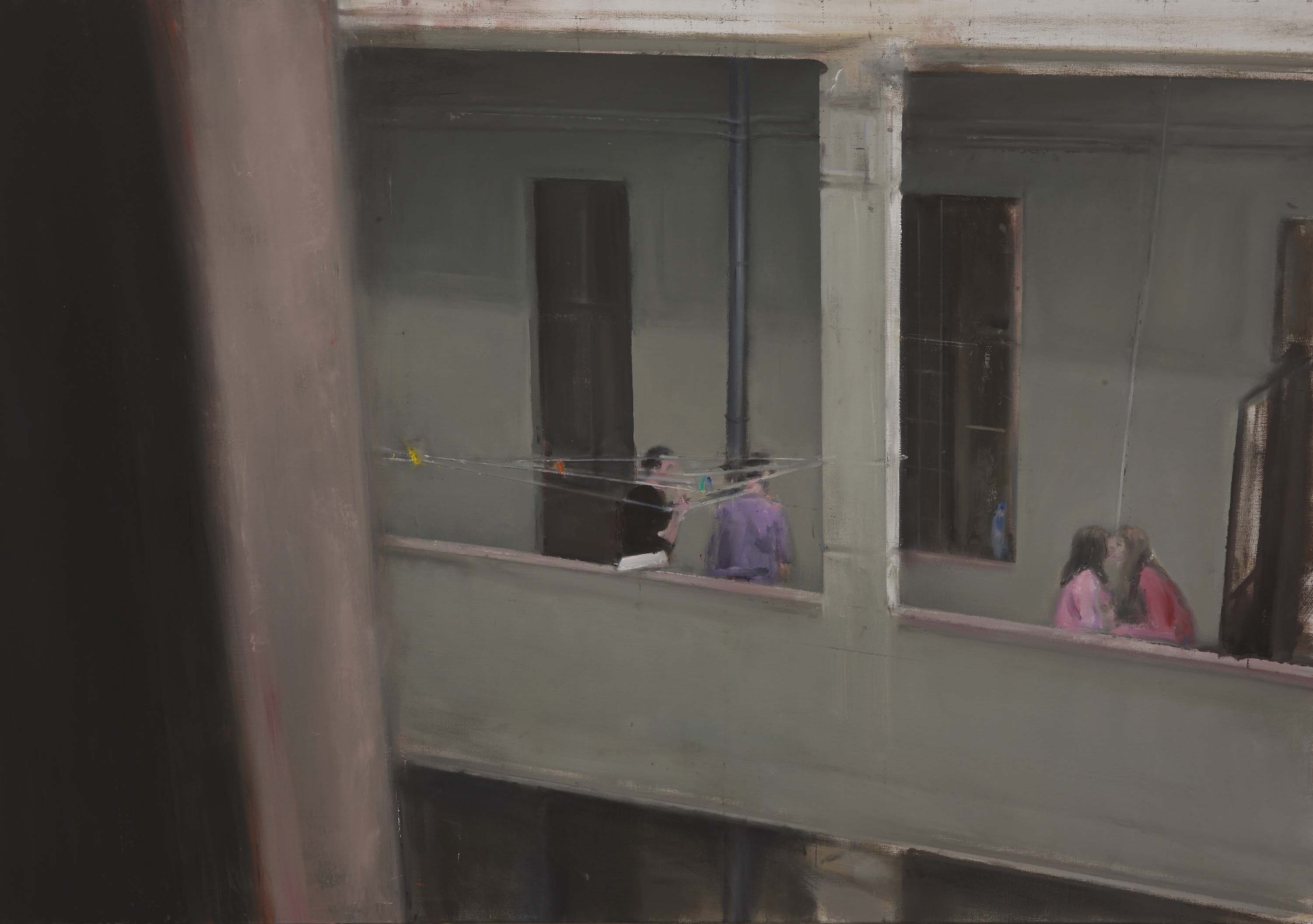 Florin Stefan
Oil on canvas
140 x 200 cm
Enquiries about work INV Nbr. FS2015001
Two neighbours surprised on a landing, embracing eachother and kissing. The scene is seen from the opposite passageway. Thus, the composition become a long distance look more than a neutral opposite building, and the architecture a spectacular image.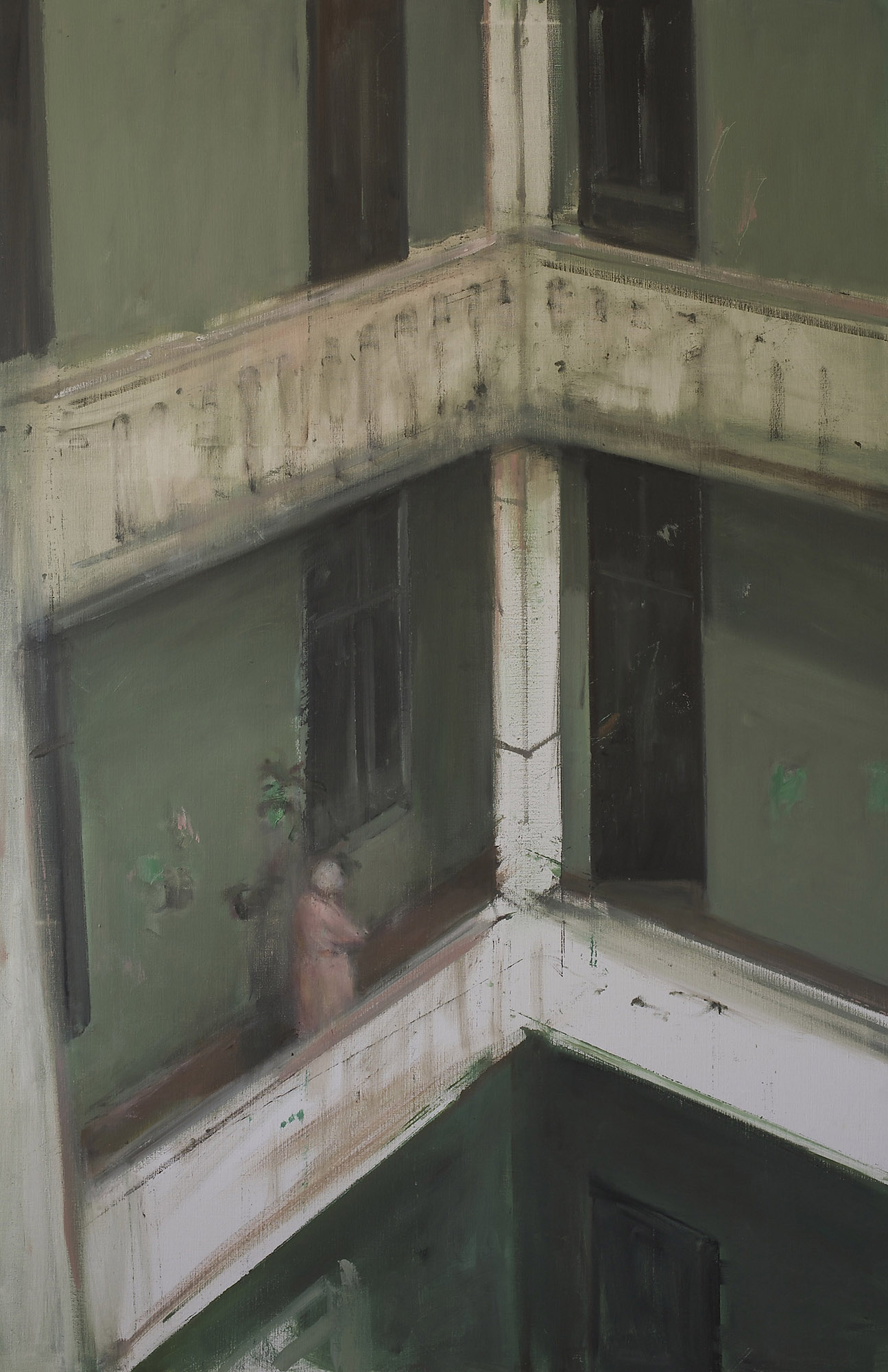 Florin Stefan
Interior Architecture
, 2014
Oil on canvas
78,7 x 51,2 inches
Enquiries about work INV Nbr. FS2014002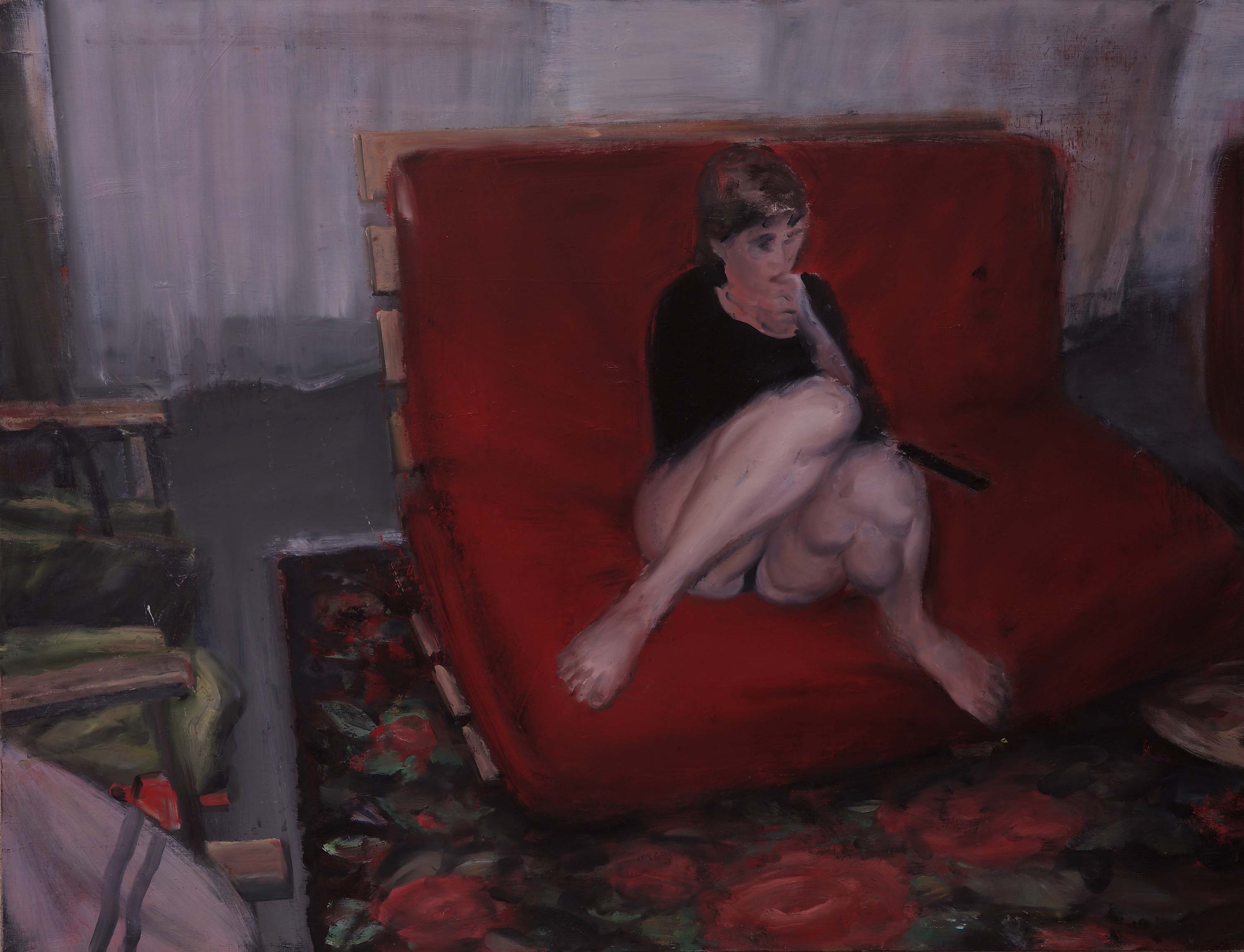 Florin Stefan
Oil on canvas
51,2 x 67 inches
Enquiries about work INV Nbr. FS2015004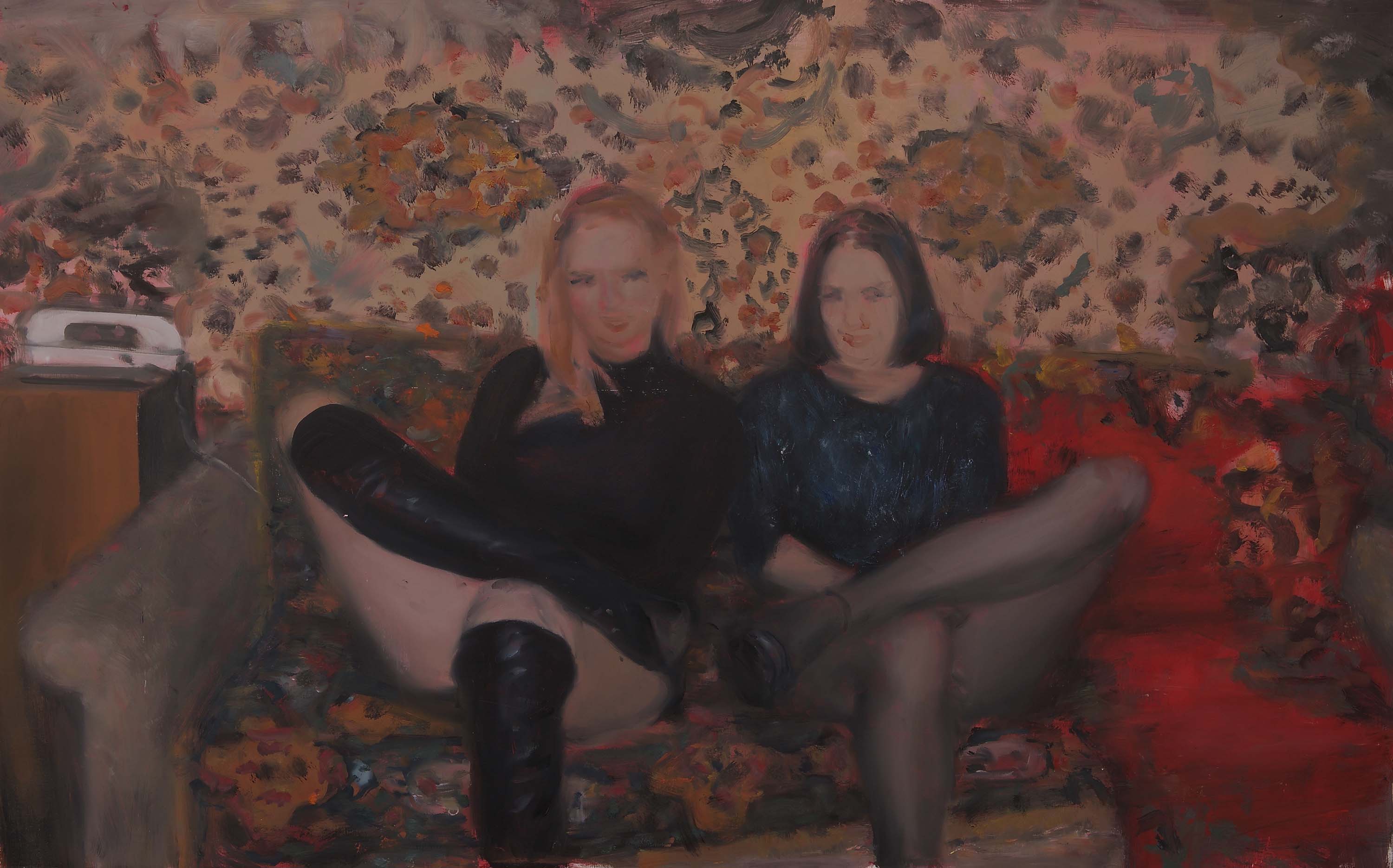 Florin Stefan
Oil on canvas
63 x 39,4 inches
Enquiries about work INV Nbr. FS2015005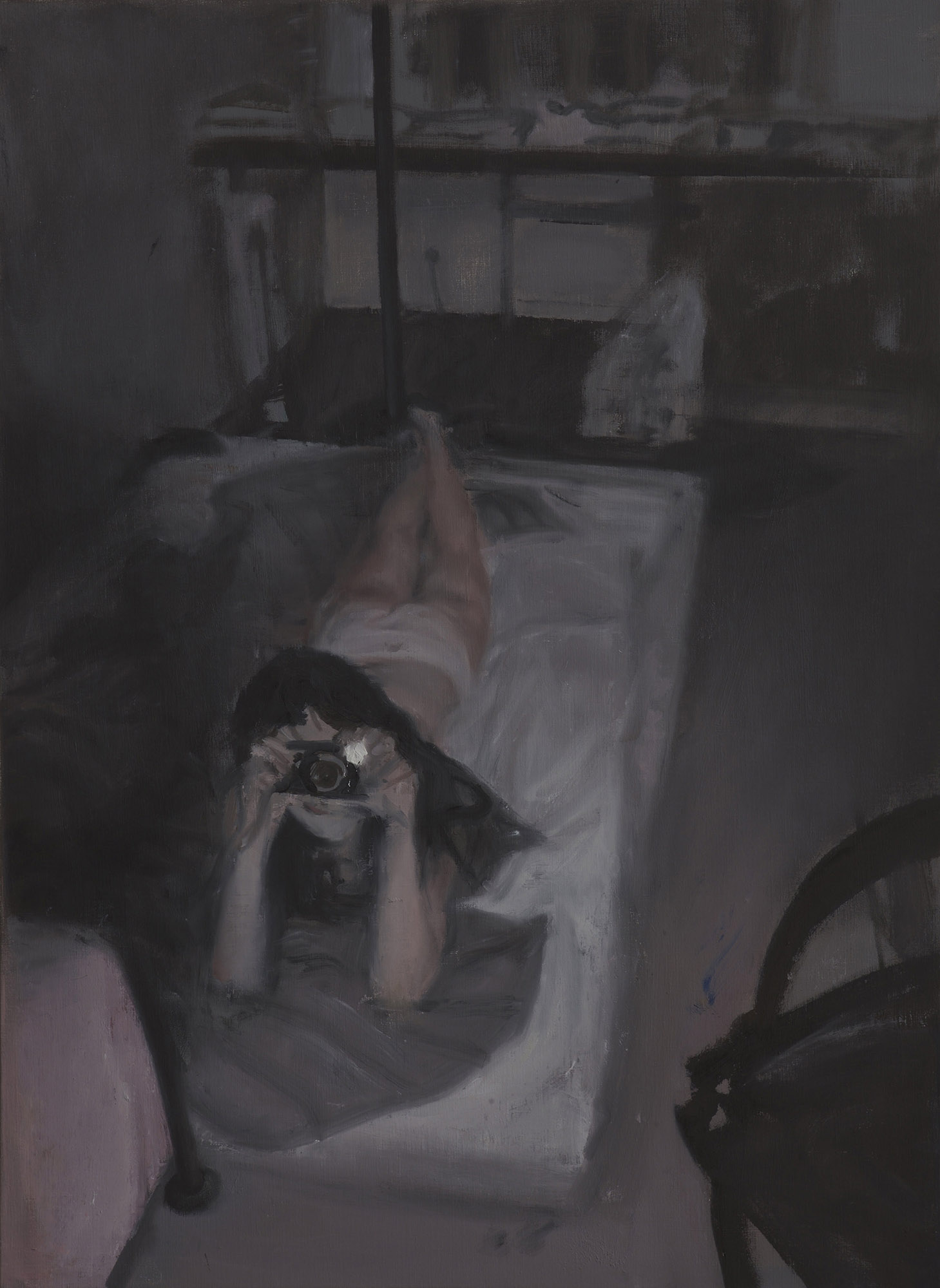 Florin Stefan
Oil on canvas
59,1 x 39,4 inches
Enquiries about work INV Nbr. FS2015008
Exhibitions:
- Wasted Time, Art Capital – Visual Arts Festival and Biennale, Musée Ferenczy – ArtMill, Szentendre, Hongrie, du 1st September- 20th November 2016
- FaceTime, Galerie Anne-Sarah Bénichou, Paris, du 25th March- 7th May 2016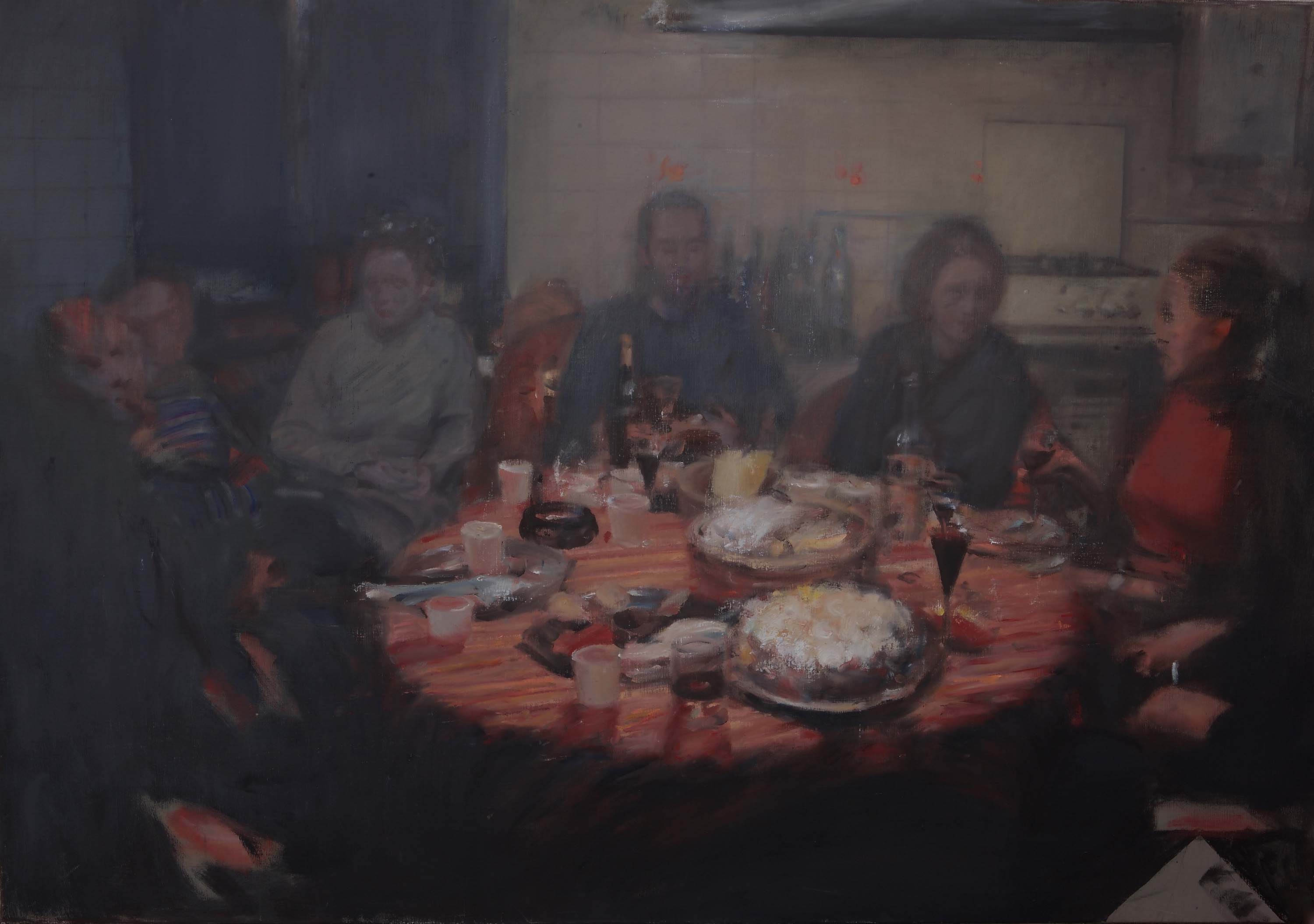 Florin Stefan
Oil on canvas
55,1 x 78,7 inches
Enquiries about work INV Nbr. FS2015006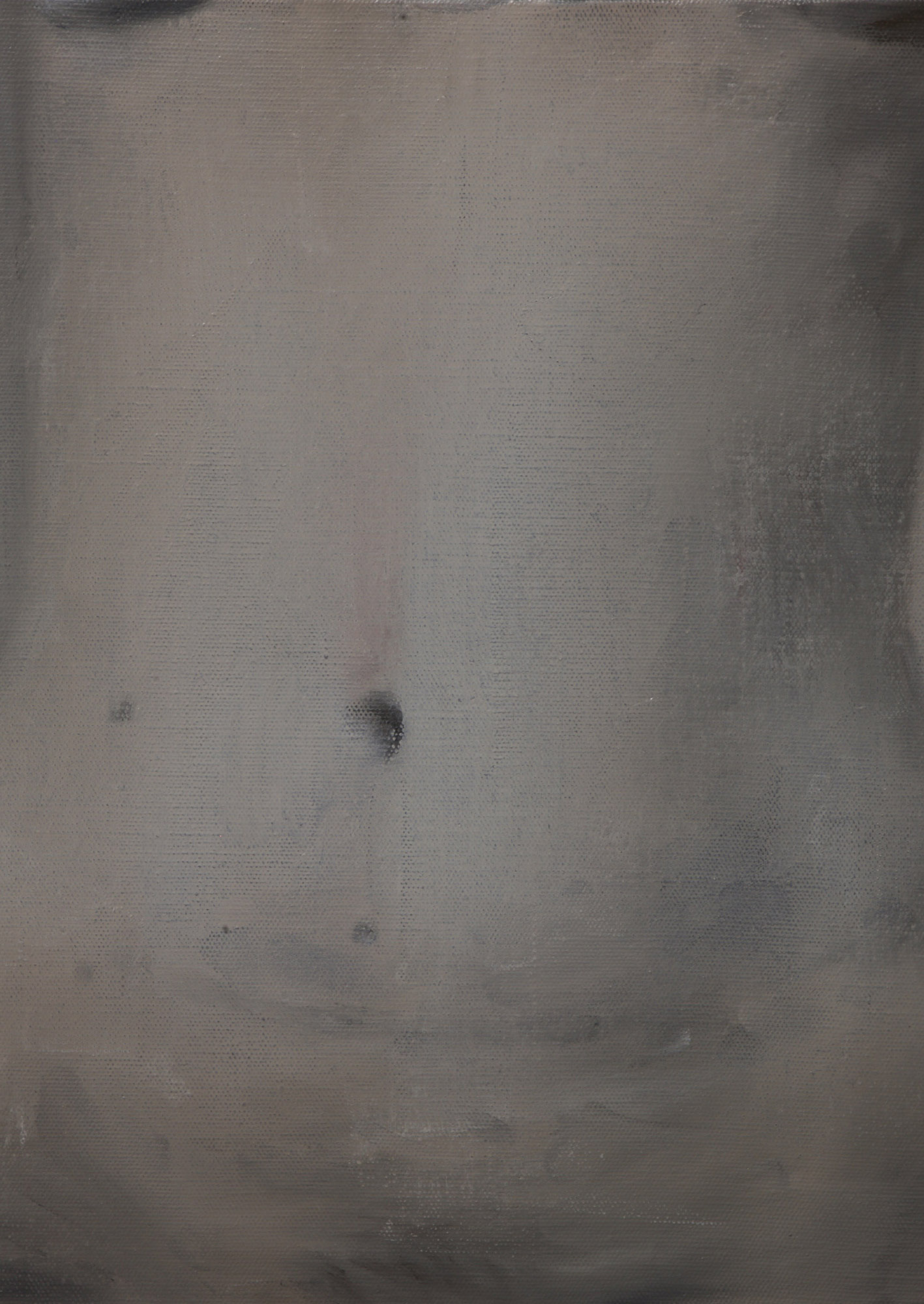 Florin Stefan
Oil on canvas
15,7 x 11 inches
Enquiries about work INV Nbr. FS2015007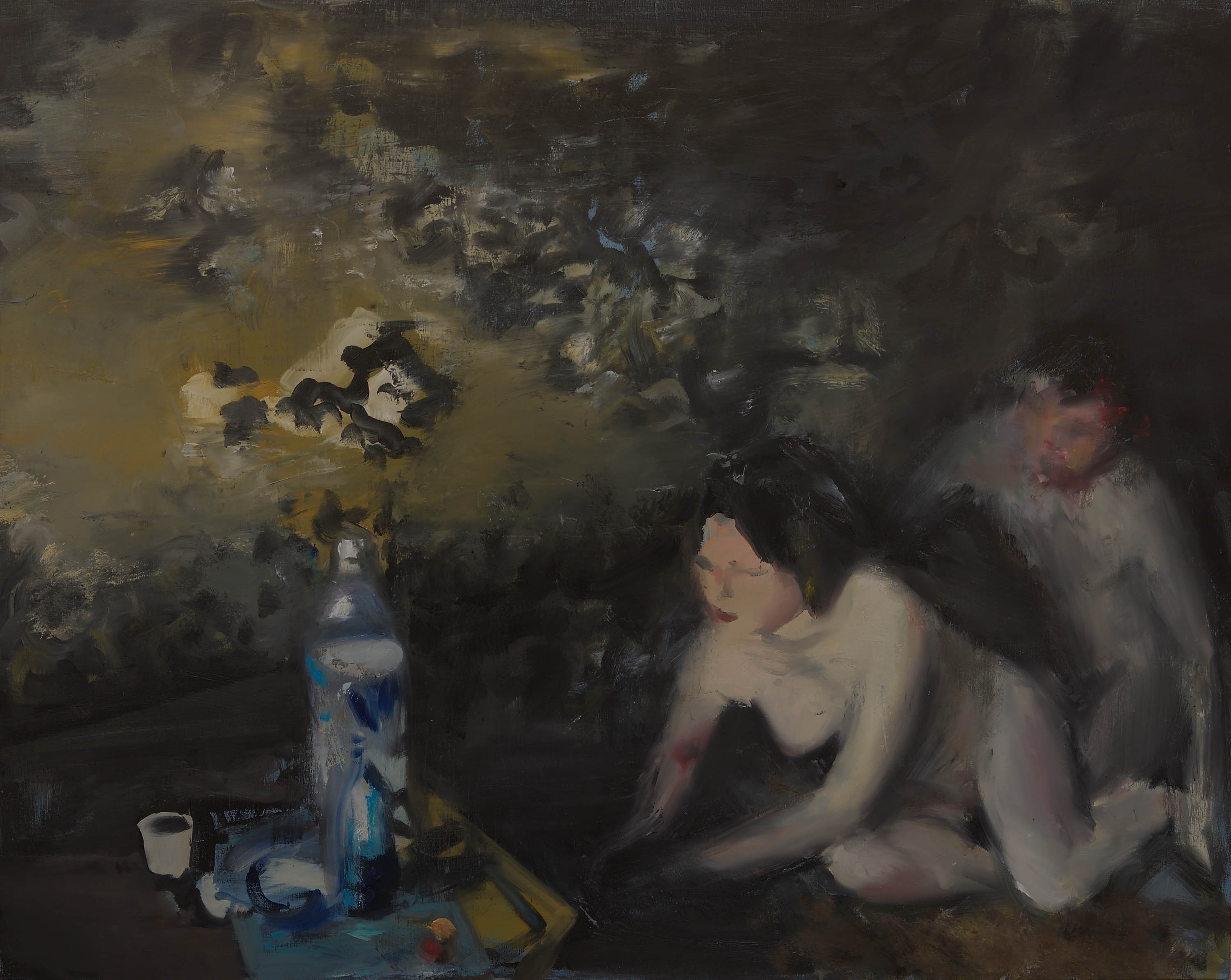 Florin Stefan
Oil on canvas
43,3 x 55,1 inches
Enquiries about work INV Nbr. FS2016002